abc no rio dinero: the story of a lower east side art gallery.
new york,
abc no rio,
collaborative projects/
moore, alan;
miller, marc
1985.
monografie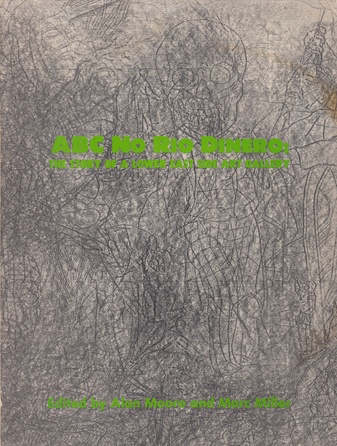 216 seiten. englisch. 4°, quartformat. okarton, katlog gibt einen ersten einblick in die lower east side art gallery der 80er jahre: the real estate show, times square show, colab, fashion/moda, group material, padd, east village art, night-clubbing, murder, suicide & junk, erotic psyche, extremeits show, crime, brainwash, nicaragua, performance art, poetry, ... buchblock mittig gebrochen (2 seiten gelöst), einband leicht fleckig. insgesamt ein recht gutes exemplar.
preis: 190,00 €